We all have this one thing in common--the desire to save more and earn more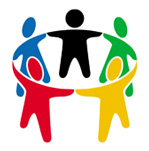 while at least maintaining our normal lifestyle.
The NoneBroke Social Economy is the answer you seek--it helps you fulfill that desire in a reformed way. The way of NoneBroke is a new way indeed, and a homecoming for most of us in these economically-challenging times; in that, while it is expected of us to shop for new things with our hard-earned national currencies, we can maximize the use of those things we already own. As a verified member of NoneBroke, you automatically earn 100,000 "Naira Star" every 6 months, with which you can buy pre-owned items from other members of this wonderful community. Also, you can sell your things, which you don't need anymore, to other members, and earn more money from the sale.